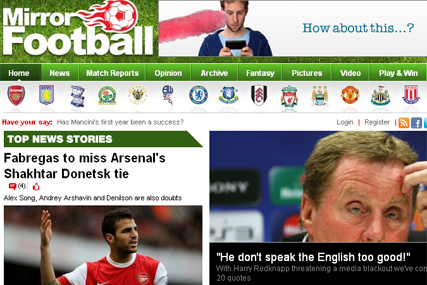 Leiki's software analyses content in order to provide recomendations of other digital content including products, articles or advertising. Mirror Football is using the system to deliver targeted goods to readers.
Products are matched to relevant editorial, for example, depending on which teams appear within an artilce. These recommendations are targeted in real-time and available via a 'Football Shop' widget, which appears on the page.
Paul Hood, head of digital at Trinity Mirror said its priority is to build loyal and engaged audiences. He said: "The software allows us to automatically surface the most relevant products from our ecommerce range at the right time. The initial results are extremely encouraging."
Last week Marketing revealed that Trinity Mirror was finalising plans to start charging for content on mirror.co.uk and sundaymirror.co.uk.