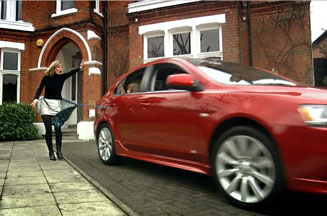 The creative behind the slot shows the filming of the idents seemingly going wrong. A family of four is seen with a mock film crew but each time the filming is interrupted by something comical.
Twelve idents have been produced by Golley Slater and the media buying account was handled by Manning Gottlieb OMD.
The partnership with focus on the Grandis and Outlander models, both are marketed as family cars.
Mitsubishi has in the past sponsored ITV documentaries.