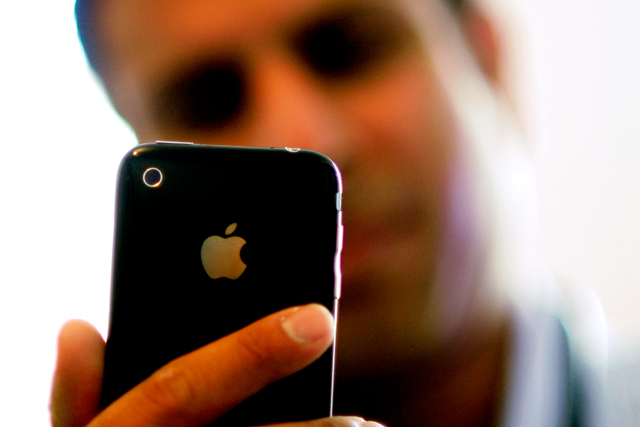 The increasing popularity of smartphones, led by Apple's iPhone, has made browsing on the move and viewing rich media applications on the go an everyday occurance.
To the delight of big brands, some of the most affluent consumers are now accessible to online ads on the smaller screen. The result is a boom in mobile advertising.
According to comScore, 34.4% of US mobile phone owners and 28.8% of European mobile owners use their phone regularly for online browsing and to view mobile ads.
Industry analysts predict that this is just the beginning. eMarketer's analysts project that mobile ad spending will double from 2011 to 2014, amounting to more than $2.5 billion, or 7.5% of spending on online advertising.
US mobile ad spending, 2009 - 2014
Includes display (banner, rich media and video), search and messaging-based advertising.
Source: eMarketer, Sep. 2010.
However, in addition to the increase in investment there is still the question of whether or not subscribers are responsive to mobile ads.
MediaMind reviewed more than 230 million mobile impressions for campaigns including both mobile and browser based banners utilising similar creatives, to compare results.
Although mobile ads are tiny, and they may be new, higher click through rates show they trump browser based standard banners.
Cross channel campaign performance by ad format
Includes campaigns with at least one active mobile ad.
Source: MediaMind Research, Q4 2010 - Q1 2011, North America.
Overall, advertisers achieved significantly higher response from mobile advertising as compared to more traditional display.
Results show that for the same campaigns, mobile ads outperformed all other formats with a Click Through Rate of 0.61%, while the standard banners recorded a CTR of 0.07%.
Some of the reasons for the increased performance are that mobile banners occupy a bigger portion of the screen relative to browser based banners.
In many cases, there is only one banner on the page. Furthermore, people tend to browse with their phone closer to their eyes, unlike the screen of a laptop or a desktop.
A study by InsightExpress also confirms that mobile banners outperform browser based banners for branding.
InsightExpress compared the response of users who were exposed to browser based ads and mobile ads, and compared them to a control group of unexposed users to measure the brand impact of the ads.
Mobile's effect on brand metrics
Note: *Delta is defined as point difference between the exposed and the control groups.
Source: InsightExpress, May 4, 2010. Cited from eMarketer.
Results show that mobile outperformed browser based banners across all brand metrics by a factor of three.
Mobile can help advertisers to drive consumers through the purchase funnel even more effectively than larger browser-based banners.
Handset performance - iPhone leads the way
The iPhone leads the mobile advertising revolution. The touch screen and enhanced browsing experience entice users to click more on banners, as can be seen by the higher CTR.
Performance by manufacturer
MediaMind Research, Q4 2010, North America.
An analysis of CTR and the proportion of impressions served by device reveal high variability between manufacturers.
Apple's iPhone and LG devices lead the pack in terms of CTR performance, although a relatively low proportion of impressions were served to LG devices.
RIM's BlackBerry, which comes in second in terms of the proportion of impressions served, also commands the lowest CTR.
Performance by operating system
Source: MediaMind Q4 2010 and Q2 2011, North America
Similar analysis of performance by operating system shows that the performance of Apple's iOS is nearly double that of Android based phones.
Medical, retail and entertainment with the highest performance
Nearly all verticals achieved a relatively high CTR of between 0.3% to 1.2%, which is higher than the benchmark for browser standard banners.
Medical, entertainment and retail enjoy the highest mobile CTR, while apparel and government have the lowest CTR.
Government also has lower CTR performance for browser based banners.
Performance by vertical
Source: MediaMind Q4 2010 - Q2 2011, North America
The evening browse
Mobile browsing habits are a whole different ball game when compared to traditional browsing.
A large proportion of the browser based banners are viewed between 9am and 5pm, when people are at the office.
An analysis of impressions served by hour shows that the most popular hours for mobile browsing tend to be early evening, between 7pm to 9pm, with elevated activity throughout the evening.
Mobile and browser ads serving by time of day
Source: MediaMind Q4 2010 and Q2 2011, EST, North America
Furthermore, an analysis of Click Through Rate by hour shows that performance is also above average between 7pm and midnight.
CTR reaches its peak at 8pm. Serving ads in the evening can prove much more effective as compared to earlier in the day, and can reduce the cost per click of mobile.
CTR for mobile and browser ads by time of day
Source: MediaMind Q4 2010 and Q2 2011, EST, North America
Mobile is moving from the fringe to the mainstream, helped by the tailwind of higher performance and better ROI.
Today, mobile ads reach one of every three mobile consumers, and mobile spending is expected to double by 2014.
With ever-expanding reach, higher performance, and evidence of better ROI than traditional display, mobile advertising can complement any display campaign.
Don't let the tiny size fool you; mobile can yield huge results.
Ariel Giefman, pricipal analyst, MediaMind Research