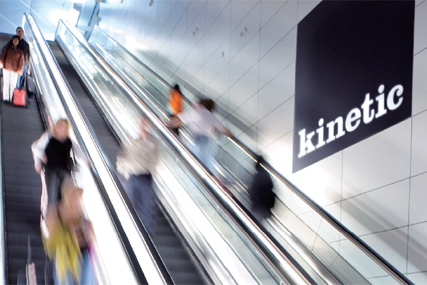 Tran will continue to work on a consultancy basis until the end of February. A Kinetic spokesman said a search for a successor is being led by Michael Collins, US managing director and global chief executive of Joule.
Tran has worked at Joule since 2007, when it started life in the UK as Kinetic Mobile.
Kinetic rebranded the agency as Joule last January and announced it was to become a standalone global agency within GroupM.

In addition, Simon Reed, chief executive of WPP's online out-of-home booking site Signposter.com, is to leave the company as it merges operations with Kinetic.

The site launched in January 2009 and is designed to help small and medium-sized businesses book out-of-home campaigns. A Kinetic spokesman said the move into Kinetic formed part of WPP's alignment of its out-of-home interests.

Reed will not be replaced directly and his duties will be absorbed within Kinetic.
Kinetic became fully-owned by WPP at the end of last year. It was created in 2005 through the merger of Portland Outdoor and Poster Publicity, and was formerly 50% owned by its directors and 50% by WPP.