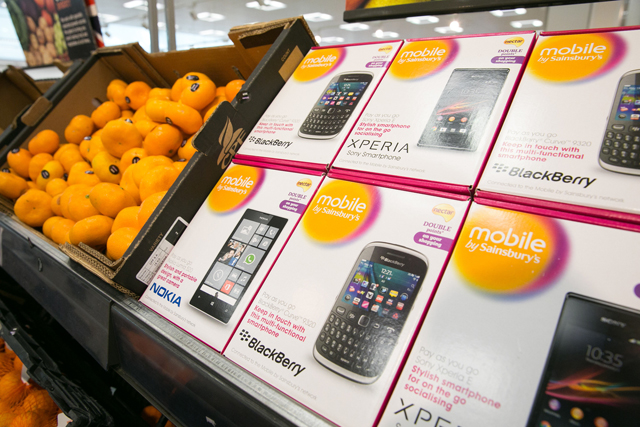 The new company will be positioned as "absolutely open and transparent" and is currently only offering pay-as-you-go (PAYG) packages, which it will bundle with its Nectar card to provide double Nectar points on shopping and fuel.
Emma McLaughlin, who has been appointed marketing director at Mobile by Sainsbury's after 14 years as a consumer marketer at Vodafone, said the proposition was based around its target audience wanting "freedom and transparency".
She said: "Customers didn't want bill shock, so all of that led to developing a pay-as-you-go product because there are no tie-ins with that.
"If customers tell us in the future tell us they want to have contracts, then we will look to develop that proposition."
The company claims busy mums with a family of four could collect up to £180 Nectar points a year through using its services as it works closely with Sainsbury's to tie in its marketing with the supermarket's "live well for less" proposition.
Vodafone branding will not be evident as part of the Mobile by Sainsbury's brand identity because McLaughlin points out the service is being offered through Sainsbury's estate of 1,000 stores and is specifically targeting the supermarket's customers
The announcement of the 50:50 venture between the two companies has proved controversial, due to Sainsbury's chief executive Justin King speaking out against tax avoidance, while Vodafone has been criticised for its tax avoidance activities.
McLaughlin claims there is no conflict of interests and added she could not comment on Vodafone's tax arrangements. She made reassurances about Mobile by Sainsbury's approach to taxes.
She said: "Mobile by Sainsbury's is a British company and we will pay British taxes and I think the two companies working together is a great thing, so we will absolutely be paying our taxes."
Initial marketing for Mobile by Sainsbury's will run in-store and through Nectar channels, while the brand is preparing an above-the-line campaign for Christmas.