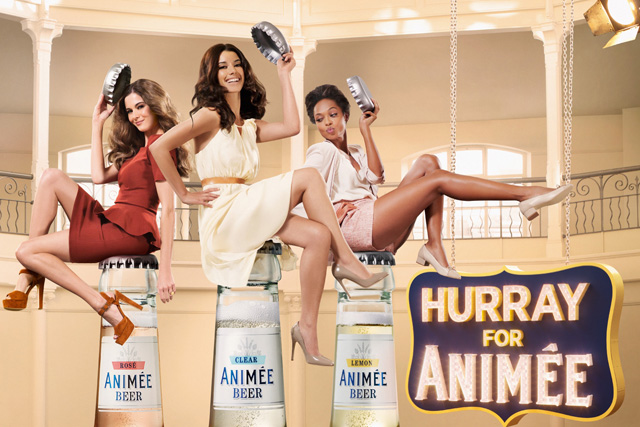 The outdoor campaign, created by VCCP Blue, is part of a £2m investment in marketing the brand. The ads aim to dispel the perception among women that all beers look and taste the same.
Under the tagline, "Hurray for Animée", the ads feature photography by German fashion photographer Norbert Schoerner.
Kristy McCready, Molson Coors' communications partner, said the campaign was "feminine and sophisticated".
She added: 'Animée is the result of an extensive research programme that looked at why women in Britain aren't reaching for beer. The result is a new beer unlike others in the category, which we hope will break down these barriers.'
In addition to the outdoor ads, which will initially be placed in proximity to outlets selling Animée, there will be significant point-of-sale material and in-store sampling sessions, at which lucky shoppers can win vouchers worth £500 from the ticket sales operation, See.
Animée, which has an ABV of 4%, is lightly sparkling and is finely filtered for a smooth taste, comes in three flavours – clear filtered, crisp rosé, and zesty lemon.