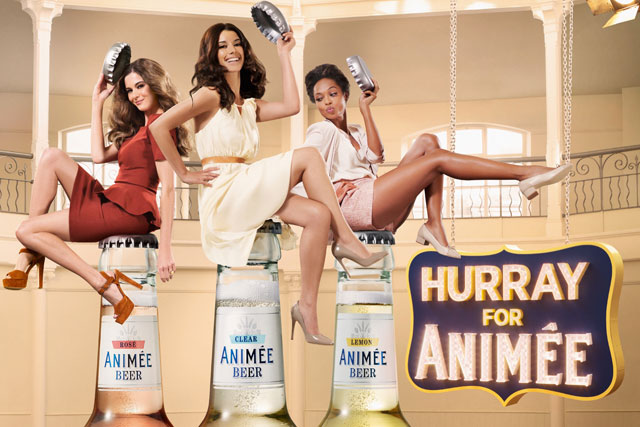 The brand launched in July last year as the brewer's first lager to specifically target female consumers. It is available in three varieties – standard, rosé and citrus.
Molson Coors has launched a 15-week experiential campaign created by Sense Marketing, to run alongside a four-week sampling campaign in Tesco stores across London, the South-East and the Midlands. This activity will then run in Morrison's stores in the same regions.
The activity uses the brand messaging, 'Hurray For Animée'. The experiential campaign will involve up to 400 bars across the UK being given Animée-themed makeovers, while digital work includes a new brand Facebook page.
Molson Coors has also partnered with hair salon brand Toni & Guy, to run the sampling campaign across 100 salons.
Kristy McCready, communications partner at Molson Coors, said: "The female market is crucial to the long term health of the UK beer industry. Animée is intended to repair beer's reputation among women by being sophisticated and feminine, without being patronising.
"This sampling gives us a great opportunity to introduce thousands of women to the fresh taste of Animée.
"The campaign has been planned brilliantly to ensure that we reach the right women, at the right time."
Follow Loulla-Mae Eleftheriou-Smith on Twitter @LoullaMae_ES