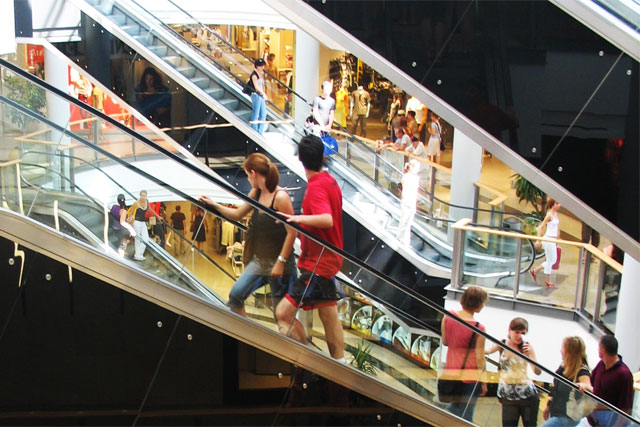 As a regular fixture in most customers' lives, supermarkets have many opportunities to delight - and disappoint - customers.
While most shopping trips pass by without note, there are moments that matter and that can make a real difference to the customer relationship.
We've found that customers recall more positive than negative incidents with their regular supermarket in the past six months.
However, people are more than twice as likely to remember a 'few small things that pleased them' - for example a friendly member of staff helping find a product, or a torn bag-for-life being replaced - than 'something particularly good that pleased them' such as the store manager who went out of her way to support someone who had recently lost his wife and didn't know where to start with his first ever weekly shop.
Looking at other sectors - mobile, banks, airlines, energy - similar proportions recall particularly positive incidents but supermarkets do better than the others for a few small positive events.
We might attribute this to the regularity of supermarket shopping trips compared with the interactions a customer might have with an airline or bank.
However if this were the only factor, we would also expect to see a correspondingly higher number of minor quibbles but this is not the case.
In fact, our research shows that consumers recall more negative incidents - both minor problems and major complaints - with their mobile provider and bank than their supermarket.
Negative customer experiences matter because they weaken, and can destroy, the customer relationship.
Two thirds of those who have had bad experiences have low levels of trust in their regular supermarket and three fifths would be unlikely to recommend it.
Conversely, good experiences translate into higher levels of trust and recommendation - the building blocks of strong customer relationships.
In our recent research among business journalists, almost all (87%) agree that retailers need to be more than just the cheapest and most convenient if they are to achieve customer loyalty.
Because many of these 'moments of truth' are by their nature so small and so personal, they can be hard to identify and even harder to institutionalise so that they can be delivered consistently.
One way to do this is by mapping the customer journey, but it requires a highly tailored and focused research process to ensure it is done from a customer - not retailer - point of view.
Moments of truth have an effect well beyond the individual customer relationship. Customers often tell others about their good or bad experiences.
More than a third have spontaneously recommended their regular supermarket to friends and relatives, while half as many have made negative comments.
In the digital age, the ripple effect of these good and bad experiences can spread further.
And when an issue goes viral, as happened with Tesco's "Double the Difference" campaign, it can get huge exposure.
Supermarkets are currently grappling with how best to harness the potential of social media - last year Tesco's data analysis company Dunnhumby bought US word-of-mouth social media firm BzzAgent for an estimated $60m.
From the perspective of managing the customer experience, it is potentially a great opportunity to understand the moments that matter.
For instance Ipsos Social Listening scrapes the web for brand conversations which can then be quantified and analysed to provide actionable insights.
However, to achieve a holistic view of the customer experience and to manage the moments that matter effectively, social media should be integrated with other sources of customer feedback such as research and complaints data.
Only by combining these data sources can organisations claim to really be listening to their customers.
Claire Emes, head of trends & insight, Ipsos Loyalty