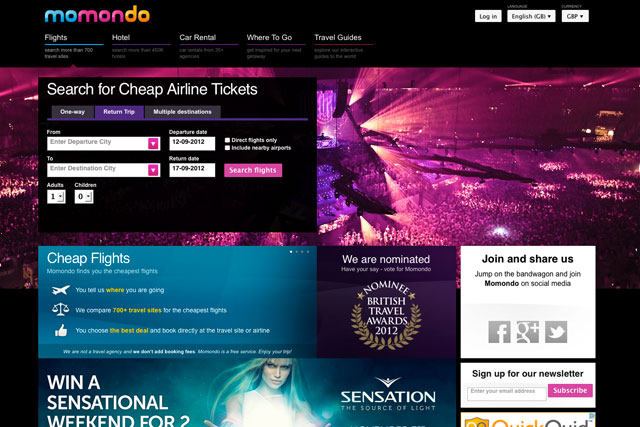 Momondo, which has approached agencies directly, is thought to be planning to invest in TV advertising for the first time.
The Copenhagen-based search engine has not previously engaged in mainstream advertising.
The service allows users to compare the cost of flights, hotels and car rental across more than 700 travel sites, with direct links to suppliers.
Momondo claims that it is the first "metasearch" engine to assess flights by both price and convenience, following a recent redesign of its main website and mobile portal.
The service was launched in September 2006 as a flight search engine. In September 2009, it was relaunched to also offer city guides and travel content.
In April 2011, Momondo was sold to the travel search engine Cheapflights.