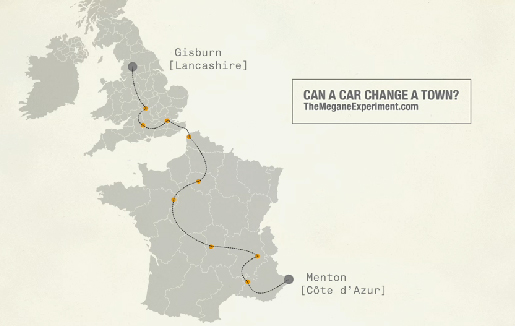 Pinder was speaking as an adman to a media owner audience at the Guardian Changing Media Summit yesterday. He observed that global agency network's clients are increasingly interested in the paid-owned-earned media concept, and see themselves more as media owners.
While this is not the end of the advertising revenue model for media owners, media companies should note "an increasing amount of money is moving away" from paid advertising, Pinder told Brand Republic.
He said Publicis clients, which include Procter & Gamble and Renault, are attracted to content they can own and distribute themselves, as an alternative to 30-second TV ads or a double page spread.
Pinder said: "A lot of my clients are looking for big ideas that they feel are unique and special to them, something that they own."
The need for ideas and content accompanies the rise of sponsorship, which Pinder claims is attracting "a huge amount of money [from big clients] … probably more than I've seen since I've been in the business," citing Procter & Gamble's recent decision to sponsor the Olympic Games.
Pinder suggests media owners could help brands beyond advertising, and could capitalise on their skills in content creation, their media property assets and their knowledge of their audience.
But he still believes creative agencies like Publicis will be in the mix.
He said: "What I think content producers are really bad at is brands … we hopefully have a role in this in terms of understanding how to put content and brands really well together."
After his speech Pinder talked about two projects Publicis had created for Renault as examples of the trend for brands commissioning large amounts of content.
One was the TV channel launched by the carmaker online and on TV platforms such as Sky.
Pinder said: "We took a very major TV production company to shoot the content for Renault TV rather than an advertising production company … we're shooting between 100 to 1,000 times cheaper per minute than normal advertising to create the channel."
The second project, the 'Megane Experiment' campaign, sent a film production crew to Lancashire, "shooting Borat style".
The agency got "hours of footage … for less than the cost of a TV ad," which was used in an online documentary.
Pinder said: "We brought TV ads out with the same cheap footage. If you look at the spend, we spent 40% of the budget on production, only 60% of the budget on media rather than 90% and very little money overall. Most of it was online and TV production.
"[There was] not much paid media and we were producing eight times more content than we would have done five years ago for the same brief."
While Pinder admitted media companies may well be able to afford to ignore this trend and survive on advertising revenue, he said he wanted to alert them to his clients' thinking.
He said: "I was just saying I've got clients who think they own stuff that doesn't need you guys and they're asking me to create stuff that doesn't need you guys."