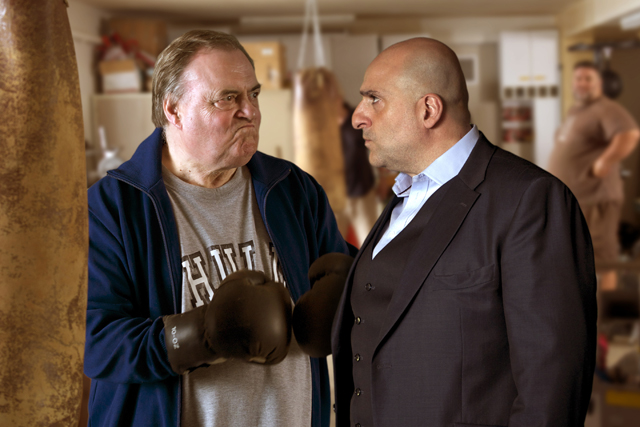 Dare, which created the current campaign, is on alert following the price comparison website's decision to hold chemistry meetings with up to six agencies over the next week.
A pitch, co-ordinated by the AAR, will take place in mid-February and advertising from the winning agency is due to air at the beginning of the summer.
Paul Troy, Moneysupermarket's recently-appointed director of consumer marketing, will oversee the review. Troy was previously Barclaycard's head of advertising.
The site is looking to consolidate its position as the most visited price comparison site in the UK, with 53 per cent of all visits to sites during December, according to Experian Hitwise.
Its current activity is fronted by comedian Omid Djalili and features the former deputy prime minister Lord Prescott and Jedward.
The spot starring Prescott draws inspiration from his attack on a protester, which took place during the 2001 General Election campaign.
The account last reviewed in 2009 when it was won by MCBD, now known as Dare. It is understood that the agency will repitch for the business.
Moneysupermarket.com said this week it expected full-year core earnings to be at the upper end of expectations after trading improved across all its sectors. It now expects full-year revenues to be in the region of £149m.