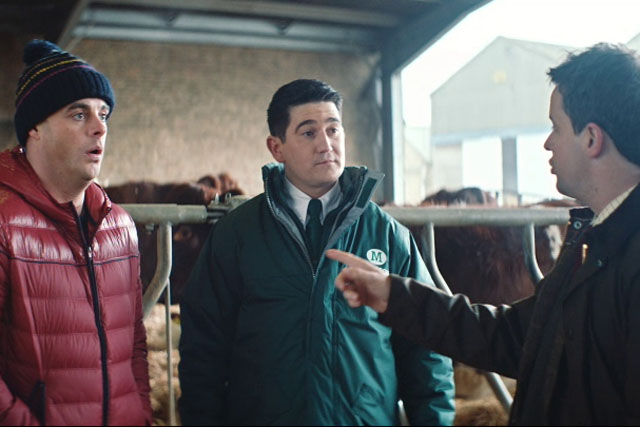 The supermarket has made the claim as its sales continue to struggle and despite recently calling a pitch to review its advertising arrangements.

Morrisons has labelled its performance for the 13 weeks to 5 May a "solid start" to the new financial year and a "steady improvement" on the previous quarter.

Like-for-like sales were down 1.8% for the first quarter, which marks a slight improvement on its Christmas trading performance, when like-for-like sales declined by 2.5%.

In a statement, the supermarket said its 'More Of What Matters' campaign has helped it "resonate" with customers during the horse meat scandal by communicating the benefits of Morrisons' vertically integrated business, craft skills and affordable fish.

Tests by the Food Standards Agency found no adulteration of Morrisons products with horsemeat, while rival Tesco was hit hard after numerous traces of horse DNA were found in its products.

Morrisons has also credited its "solid" performance with pursuing a strategy of improving its promotional programme with initiatives including its Payday Bonus scheme.

Dalton Philips, chief executive at Morrisons, said: "We have made a solid start to the year. Our promotions have been more innovative and we are explaining Morrisons' points of difference more effectively.

"These efforts were further reinforced by the horsemeat scandal which helped drive increasing customer recognition of Morrisons unique supply chain and approach to meat sourcing."

The retailer, which has suffered from being slow to launch an online food offer, also revealed in its trading statement that discussions with Ocado about delivering its first online food operation by January 2014 are still ongoing.
Follow @mattchapmanuk