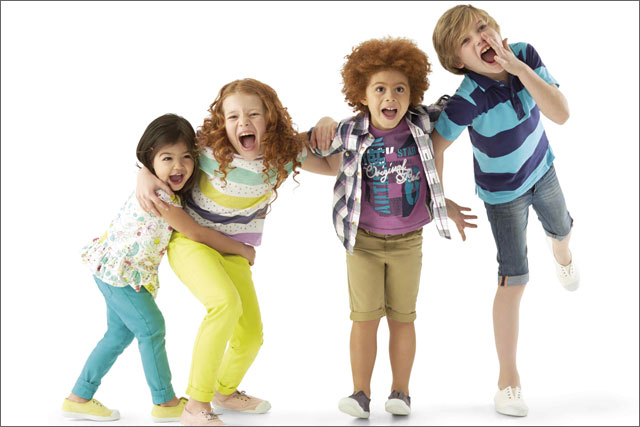 The supermarket, which is the last of the "big four" to introduce an own-brand clothing range, will roll out Nutmeg into 100 stores on 21 March.
Launch marketing will have a local focus and will include in-store marketing, billboards, regional press, doordrop leaflets and social media activity.
Morrisons predicts it will reach a 69% penetration in the localities in which it runs marketing and will support the launch with a Nutmeg microsite, which will go live on Sunday (3 March).
Sonia Whiteley-Guest, brand development director at Morrisons, said there were no plans for a standalone website for Nutmeg, because "our primary concern is to drive traffic to Morrisons so that is the reason why Nutmeg exists".
Morrisons hopes to extend the Nutmeg range to 150 stores by September and launch a national ad campaign once the range is in a "critical mass" of two-thirds of its 450 store estate.
Tim Bettley, clothing commercial director at Morrisons, said the supermarket was "looking at online very actively over the next 12 months" and had "identified Nutmeg clothing as one of the categories we should consider for that".
The Nutmeg range's brand values are "thoughtful details, great quality and outstanding value" and, at launch, will include children's clothing for ages up to 12, and a small range of adult essentials, while Morrisons claims an extension of the adult range is "coming soon".
Morrisons has a comparative lack of space in-store compared to the other big four supermarkets and, as a result, Whiteley-Guest said Nutmeg "won't be a huge range, but it will make a difference because of the thoughtful detail we have put into it".
Nutmeg will also be introduced into the stores of baby specialist Kiddicare, which Morrisons bought for £70m in February 2011.
Bettley said: "Nutmeg will be core of Kiddicare clothing range and because it is such a baby specialist, we need to do other products as well, so we will introduce some more premium brands and a more extended babywear range, which we will provide as well."
Follow @mattchapmanuk