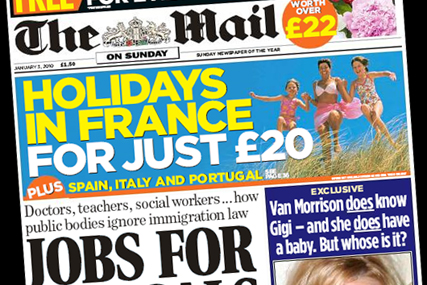 It will increase the page size and pagination of its men's magazine Live, while introducing a Sport on Sunday pull-out, which will replace the existing football section.
Other changes include moving travel from The Mail on Sunday 2 section into the main paper, allowing The Mail on Sunday 2 to focus on expanded arts and critics coverage.
The main news section and the women's supplement You will remain unchanged.
The first two issues of the new-look package will be supported by a TV campaign, through Bartle Bogle Hegarty, using the new line: "It's what's inside that matters."
The Mail on Sunday's November circulation fell by 4.16 per cent to 2,071,526, a less severe fall than many of its Sunday rivals. However, the title's ad revenues are thought to have declined by a greater percentage.