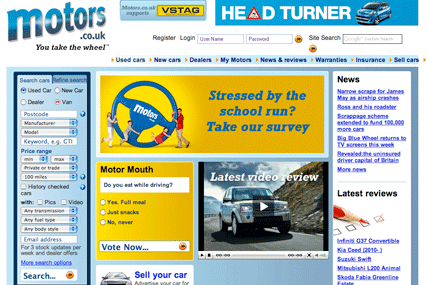 The site, which claims to be used by 3.3 million potential buyers every month, has partnered with Iliffe Media, Berkshire Media Group and Baylis Media.
The regional newspapers groups will feature the Motors.co.uk used car search on their local websites and in the motoring supplements of their print titles, which include Cambridge News, Reading Chronicle and Maidenhead Advertiser.
In total, the deal will extend Motors.co.uk's reach to 40 additional local newspapers and 25 websites.
The service features in local newspapers and websites within Northcliffe Media and has major partnerships to supply cars for the MailOnline, Parker's and The Independent, among others.