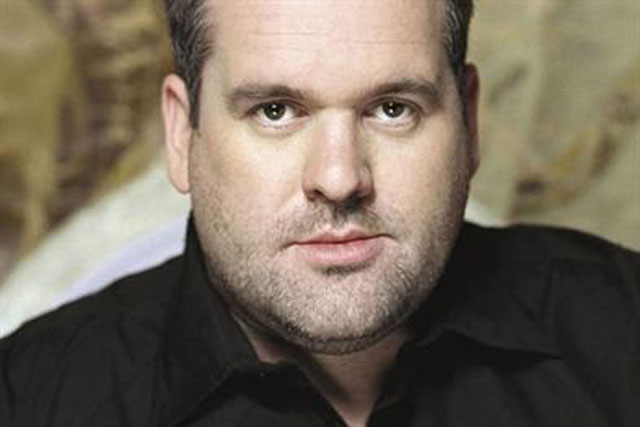 Radio 1 late evening DJ Nick Grimshaw surprised some in the industry when he was named as the replacement for Moyles as the station's breakfast show host.
Moyles, the longest-serving Radio 1 breakfast show host, who has presented the programme since 2001, is leaving at the end of September.
One senior radio executive said the damage was usually "limited" when a big name presenter exited the station after a long stint.
Chris Evans, for example, eclipsed his Radio 2 breakfast show predecessor Terry Wogan by luring in more listeners when he took over.
Evans attracted an average 9.5 million weekly listeners in his first three months on Radio 2, nearly 1.5 million more followers than Wogan.
Commercial stations such as Absolute and Capital Radio could be possible beneficiaries should there be an exodus of Moyles fans.

Asked today if commercial radio would be likely to benefit from Moyles being replaced by the lesser-known Grimshaw, two radio heads at media agencies offered their verdicts.
Howard Bareham, head of radio at Mindshare, said: "It's a question if people are listening to the Radio 1 breakfast show for Chris Moyles, or whether they are listening to it for the music.
"However, he's a big personality and I'm sure he has a loyal following. There will be a portion of the audience who love Chris Moyles and anyone else who comes along won't be able to do the same job or create the same atmosphere on air that they love."
Erica Taylor, activation operations director at Starcom MediaVest Group, said: "In the past 'big names' have been and gone. They will always have their core fan base that may move on with them, but the damage is generally limited.
"New listeners come along with the new show, and no doubt the cross-platform advertising the BBC will use to promote this show with will be significant. But to make a difference to commercial radio, there would have to be a big percentage leap from non-commercial listeners to commercial listeners – or indeed the other way around.
"Commercial radio will need to keep on its toes and promote itself to ensure it does pick up any listeners that may divert, but also to ensure that they don't lose out – especially from listeners who may prefer a younger, non-commercial host."
Follow John Reynolds on Twitter @johnreynolds10