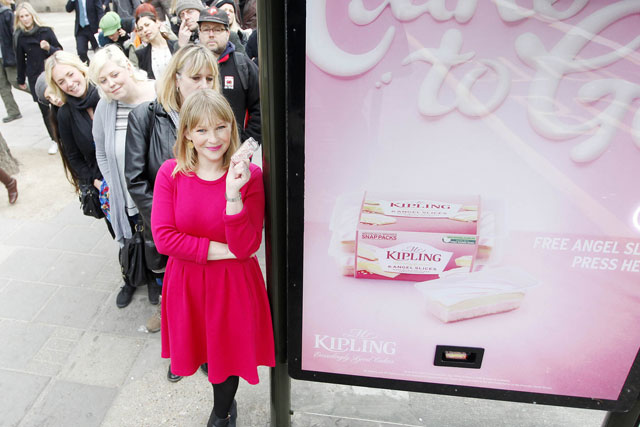 The tailored JCDecaux outdoor sites can distribute up to 500 Mr Kipling Angel Slices every day.
At the touch of a button, the vinyl-wrapped posters will also emit the cake's aroma to try and lure in consumers.
The move marks a change in advertising tack from Mr Kipling, as it undertakes more experiential advertising.
The scented outdoor sites form part of a wider campaign headed up by 'Gavin & Stacey' star, Joanna Page.
Page will front the campaign through PR, including switching on the first cake dispenser on London's Tottenham Court Road.
The experiential campaign will also involved a tailored "Cakemobile", which will tour the country from 27 March until 9 May.
The van will promote the brand's snap-pack format and the fact that consumers can eat its products on the go.
The creative agency behind the push is 101. Starcom bought the media space.
Follow John Reynolds on Twitter @johnreynolds10