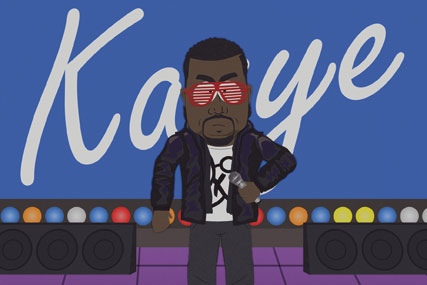 The broadcaster is rolling out what it describes as 'critical' activity for its Nickelodeon and Comedy Central channels to win over viewers during the last three months of the year.
Comedy Central this week launched a push entitled 'October sucks' across national print and outdoor. Nickelodeon, meanwhile, is planning a significant brand-building drive based on its fourth-quarter programming.
The activity is part of a sustained burst of marketing intended to win over viewers, according to David Lynn, executive vice-president and managing director of MTV Networks UK & Ireland.
'We have incredible content across the whole Network, and marketing is the vital platform that enables us to create, communicate and deliver that content to our audience,' he added.
'October sucks' marks the first activity by Comedy Central since marketing director Bill Griffin joined the channel in August from ad agency Rapier. He also spent four years at Channel 4 as head of marketing, before a two-year stint at radio station Kiss FM.
Ads, created by Karmarama, promote Comedy Central as a way to alleviate the gloominess of October, as it will be showing new episodes of Two and a Half Men, a new series entitled Mike & Molly, South Park, and the US version of The Office.
'The campaign is designed to communicate a clear message - October can be depressing and bleak, but we have the perfect antidote,' said Griffin.
Nickelodeon, which is gearing up for next Tuesday's launch of a UK HD channel via SkyHD, created the £1m campaign in-house; media planning and buying is being handled by UM, and online activity created by Polymath.
Peter Drake, Nickelodeon UK vice-president and creative director, oversaw the creation of its campaign. Using the line 'Kids rule', it promotes shows including iCarly and Victorious for half term.
MTV NETWORKS UK & IRELAND
MTV Networks UK & Ireland began broadcasting in 1997, 10 years after the launch of MTV Europe. It houses 20 channels, most available via satellite and cable, although Viva is also available on Freeview. It operates 10 channels under the MTV, VH1 and Viva brands, four under the Comedy Central banner and six channels under the Nickelodeon name. Its channels include:
- Comedy Central
- Comedy Central Extra UK
- MTV
- MTV Base
- MTV Classic
- MTV Dance
- MTV Hits
- MTV Rocks
- MTV Shows
- Nickelodeon UK
- VH1
- Viva