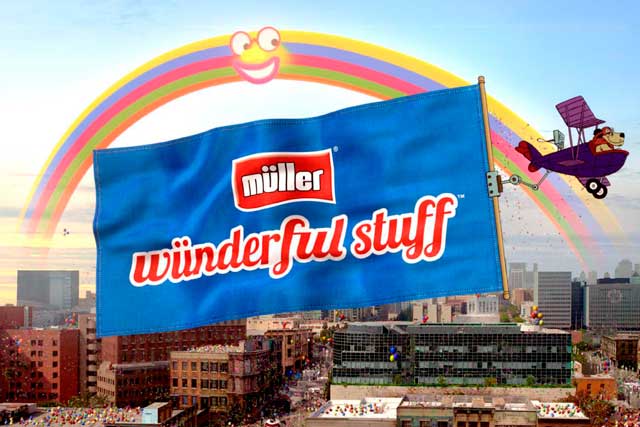 The campaign is centred on the idea of 'stirring a little bit of Wünder' into life. The ads, by TBWA, carry the strap 'Wünderful stuff' and show a grey cityscape transformed into a world of 'bright colours, rainbows and unicorns'.
The 90-second TV ad will debut during Saturday's first 'X Factor' live show on ITV1. It will be supported by activity across video-on-demand, outdoor, online, print, cinema, social media and point-of-sale.
'The aim of the campaign is to get consumers to sit up and take notice,' said Lee Rolston, marketing director at Müller Dairy.
Meanwhile, Yeo Valley is to unveil a £2.5m campaign during The X Factor. Continuing last year's 'rapping farmers' theme, it will launch a single by a boy band named The Churned.