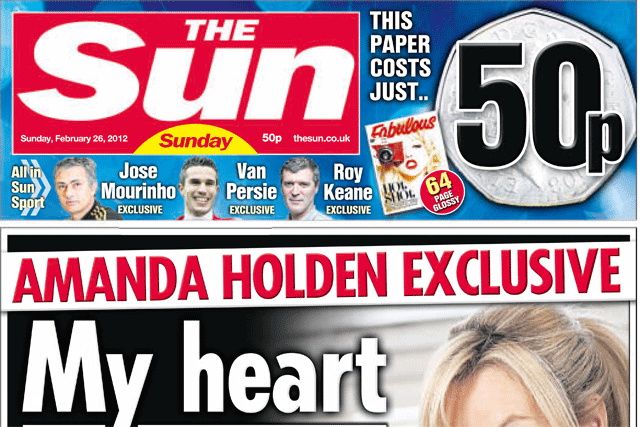 Murdoch tweeted the figure, which a News international spokeswoman later described as an "unofficial estimate", as part of another early indication of the kind of numbers the title achieved yesterday (26 February). It provides an update to a tweet he sent last night that claimed early data suggested three million copies had been sold.

Should the figure be correct it represents the best-selling News International UK newspaper since the News of the World in February 2007, when the title pulled in nearly 3.4 million sales.
The Sunday Sun replaced the News of he World, which closed its doors last July after a series of phone-hacking allegations, ending a 168-year history.
This weekend a price war broke out across the Sunday tabloid market as all the red-tops, the Sunday Mirror, the Daily Star Sunday and the People, dropped their cover prices to just 50p to compete against the news International title.
The drop in prices meant that The Sunday Mirror cover price was slashed from £1 to 50p in the Carlton (London), Meridian (south coast) and Central (Midlands) regions. Its fellow Trinity Mirror sister title, the People, will be reduced from £1 to 50p in the same regions. The publisher's Sunday Mail title in Scotland and the Tay region will also be price cut, from £1.30 to 50p.
Richard Desmond's Northern & Shell group will also more than halve the price of the Daily Star's Saturday edition from £1.10 to £1, and the Daily Star Sunday to directly compete with Murdoch's new launch, dropping its cover price from £1 to 50p. The Northern & Shell price cut happened across the UK.

Murdoch accompanied The Sun's editor, Dominic Mohan, to a News International print works in Hertfordshire to see the first copies of his new title roll off the presses on Saturday night.