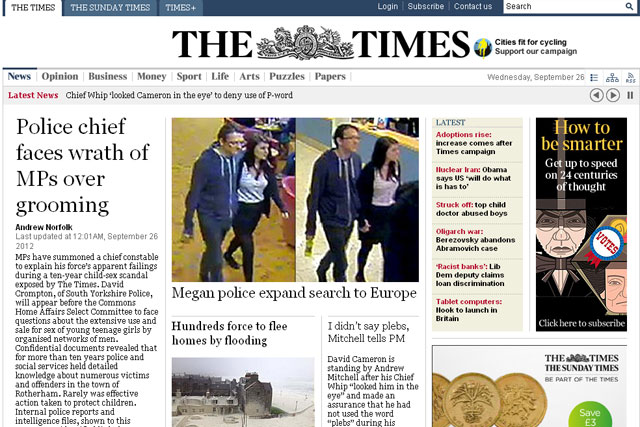 Previously, articles from The Times and The Sunday Times did not appear in Google search rankings, in a move which coincided with company chairman Rupert Murdoch's strategy of charging readers for online access to the titles' content.
But now News International has instigated a shift in strategy, which it is billing as a marketing move designed to encourage more people to sign up to its paid-for websites.
The most recent figures for The Times and The Sunday Times show a total of 131,000 digital subscribers across all platforms.
From next month, users will be able to access the first few sentences of articles in the quality titles. Readers will still have to subscribe to read the full article.
Once users click through, they will go to a preview of the article and then to details of how to subscribe.
News International originally pulled content from Google in 2010.
At that time, The Times and The Sunday Times slipped from view on social media due to the complete nature of its paywall, which, unlike the metered systems used by The New York Times and the Financial Times, gives non-subscribers no access to content.
The News International approach is not used by other News Corp titles, with both The Australian and The Wall Street Journal using metered paywalls and being visible in Google rankings.
Follow @johnreynolds10