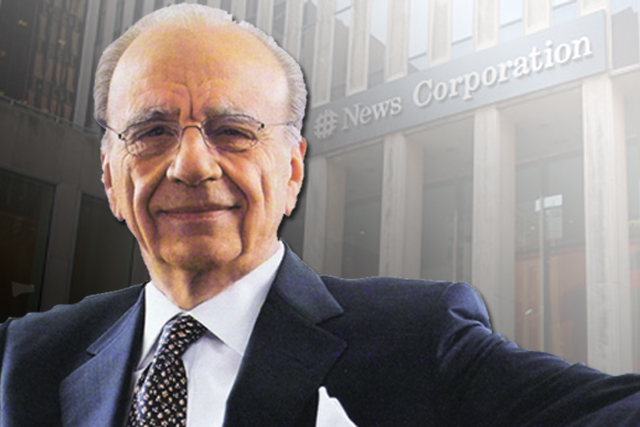 In an earnings call, Murdoch claimed News Corp's operating and financial performance this quarter had been "exceptional" and the full-year results were "solid".
Less than four weeks after he and his son were grilled by MPs amid a maelstrom of revelations about the conduct of journalists at The News of the World, he stressed his plans to stay in charge and put things right.
Murdoch said: "Let me be very clear about where I stand. I've run this company for more than 50 years. The kind of behaviour that occurred in that newsroom has no place at News Corporation.
"The board and I believe I should continue in my current role as chairman and CEO and make no mistake, [chief operating officer] Chase Carey and I run this company as a team and the strength of that partnership is reflected in our improved results.
"I'm perfectly determined to put things right when it comes to the News of the World. Likewise, directors and senior management are acting decisively to get to the bottom of what happened."

He added: "As we work through this matter, it's important to note there has been no material impact on our operations outside of the closure of the News of the World.
"In short, the drivers of our business are intact and our position is strong and our future is promising."
After an analyst asked Carey what cost opportunities he saw in the publishing business in the UK and Australia, Murdoch said: "There is room for economies in various parts of our situation in Britain, but not in printing."

He did not elaborate on exactly where he wanted to make economies, but it is possible he was referring to the redundancies coming up at News International's commercial team, as revealed yesterday.

Instead he continued by claiming News Corp had "the most efficient printing plants in Britain".

"We print for our opposition and we will print for more of our opposition if they want to come to us. They're extremely economical - in fact when you go into these enormous plants it's alarming because you don't see anybody ... The London and the Liverpool plants are probably the most efficient plants in Europe."

Questioned on the subject of redundancy costs resulting from the News of the World's closure, Murdoch said he did not have a figure to give out yet.

He denied his support for newspapers had been changed by the hacking affair, saying: "I'm feeling very confident. I'm shocked and appalled at what happened in one small corner which is News of the World ... but everything else is fine.

"The Wall Street Journal is the only major newspaper that increased advertising revenue in last year in the US."
Murdoch also touched on News Corp's aborted bid for UK pay-TV and telecoms company BSkyB.
He said: "One other outcome of recent events was our decision to no longer pursue our offer for the remaining BSkyB shares we do not already own. I'm disappointed about that, but it is clear this was no longer feasible under the circumstances.
"BSkyB remains an important holding for us and we are very excited about its opportunities for continued growth.
"We're using the turn of events as an opportunity to carefully reassess our capital allocation priorities. Our first step is the $5bn share repurchase programme we announced last month. I want to give you all my personal assurance that we will be executing that programme aggressively."