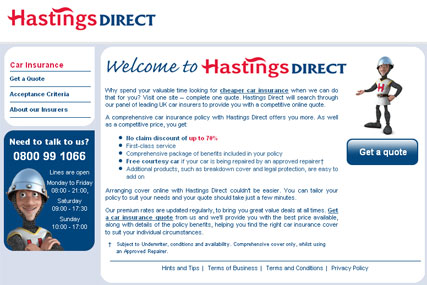 The appointment follows a competitive pitch against a number of undisclosed search specialists.
MVi will promote the Hastings portfolio online, including its brands Hastings Direct, Hastings Bike Team, Hastings Essential, Insure, Insure Pink and Insure Blue.
Hastings Direct is owned by Insurance Australia Group, and appointed British Gas marketer Mathew Shepherd as its new trading director at the end of last year.
Earlier this year, Hastings Direct appointed All Response Media and EHS Brann Cirencester to its £8 million media planning and buying and direct marketing accounts