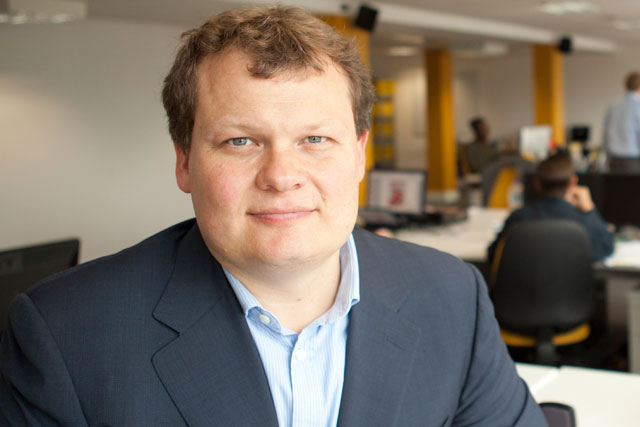 The newly monickered company manages digital content for nearly 100 rights holders such as the Football Association, the History Channel and Ministry of Sound. It licenses the content to online publishers such as YouTube and Hulu, and sells advertising against it.
The equity funding round has been led by UK-based MMC Ventures, and takes the total sum raised since the company's launch in 2008 to £3.75m.
All existing investors – including founder and chief executive Ashley MacKenzie, his father and chairman Kelvin MacKenzie, and TV industry figure Peter Bazalgette – have put in new money.
The sum will go partly on hiring developers to build content offerings on what Ashley MacKenzie called "connected devices", such as internet TVs, tablets and mobiles.

MacKenzie said: "On those devices we intend to take more control of the environment in which consumers consume our content.
"Whereas 95% of our revenue is generated from PC video-on-demand, in two years' time it will be a fraction of our revenue because the consumer is starting to consume video entertainment via their living room TV, and the scale of the opportunity there eclipses massively what we currently know today as online video."
The company was recently named as the second-fastest-growing digital media company in Europe in a survey by investment bank GP Bullhound.
MacKenzie declined to reveal financial details, other than that Base79's UK operation was profitable, or the number of ads it had served, but he made a number of claims.
Video views were up from around 100 million in August 2010 to 375 million last month, while the number of brands running ads had increased tenfold.
Average pricing was in the same range as that of broadcast content, which he put at "around £20 to £30 CPM".
He added that he believed average pricing "will start to go up at the end of this year as demand far outstrips supply".
The company recently hired Jason Tally, formerly head of airtime sales and trading at Channel 5, as chief commercial officer in the UK.
Turning to the reason for the name change, MacKenzie said MyVideoRights needed to be dropped because "rights management is only one part of the puzzle... Also, when we phoned up advertisers, occasionally they thought we were going to sue them rather than offer them a deal."
The name Base79 was chosen to illustrate how the company created value for content owners with content being "the foundation or base from which value is built". The number is the atomic number of gold.