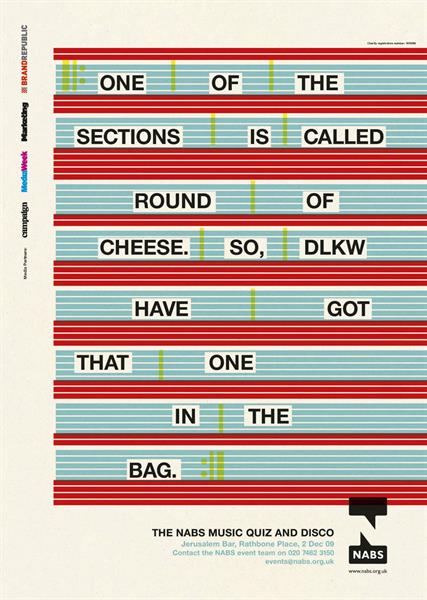 DDB is poking fun at a host of other London agencies in a new print campaign it has created for NABS.
The ads promote the organisations annual music quiz and disco, of which Campaign is a partner.

CHI, Dare, Fallon and Mother are amongst those who are the butt of the joke. One ad explains: CHI. It's gonna be a late night. But then again you're probably used to late nights, while another says: Dare, just so you know, some of the answers first appeared on 12 inch, which is like a big mp3 that's made out of plastic.

Although DDB created the ads, they aren't spared from the jibes with one execution pointing out to DDB account men that old skool does not involve Eton or Harrow.