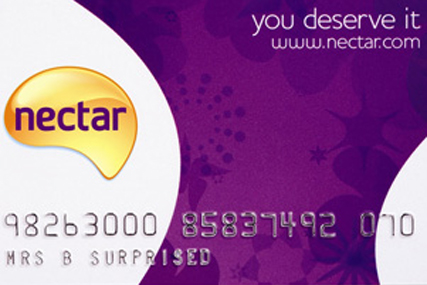 Frost joins the loyalty programme, which is owned by Groupe Aeroplan, from Unilever where his most recent role was European brand director for Persil.

Taking up the position this week, Frost will be responsible for all Nectar brand activity overseeing customer marketing, partnership marketing, the Nectar website, public relations and strategic planning divisions.
Sheekey is leaving the business at the end of May to take up an unspecified role at Moneysupermarket.com. Sheekey has held a number of positions at Nectar since its launch in 2002 and was promoted to the role of marketing director in 2006.
Sainsbury's, a founding partner of Nectar, announced in February that its loyalty initiative had become the biggest loyalty scheme in the UK. It now has 16.8m people signed up to the scheme, which is more than its two main rivals, Tesco Clubcard and Boots Advantage card
Nectar has 14 partners including more than 400 online retailers and consumers can collect points through a variety of categories, including booking a holiday, paying household bills, buying petrol and eating out.