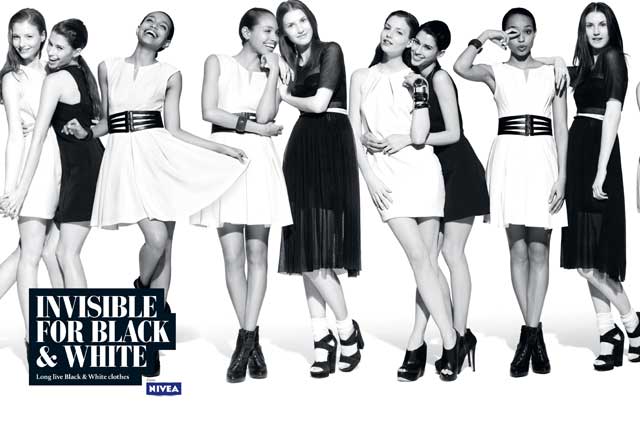 When media was just along the corridor, agencies had a fair idea of how their ads found an audience. But the science of media no longer happens alongside the magic of creativity and the business of media has never been more sophisticated and complex.
So what do creative agencies need to know about the way media agencies' business is changing and what that means for the conception and execution of creative ideas?
Carat's Tracy De Groose provides an insider's guide to the evolving media industry and how those changes are reshaping the entire advertising landscape.
We're at the centre of convergence
Media is redefining business by bringing together the point of engagement (through content) and the point of transaction (through e-commerce). Media's contribution is more visible, immediate and measurable. When a brand engages with a consumer through media, it can more easily transition them to transact through media. When a consumer has transacted with a brand through media, it is easier to maintain their loyalty through content.
Content and commerce are converging through media for all businesses. This is removing barriers between disciplines, channels and platforms to create an empowered connected culture of people who engage with businesses on their own terms, across the full media ecosystem. Convergence is redefining the value media can deliver to our clients' businesses.
We don't buy media
Increasingly, we buy audiences and behaviours. Ad exchanges and targeting technology allow us to buy audiences based on what they do in the digital ecosystem. We target audiences based on what they've searched for or which sites they've visited (and what behaviours they have exhibited there). We bid for them based on their value to our client's business.
At Aegis, we have invested heavily in our AMNET trading desk and this trend continues across the industry. There is little space in this scenario for one-size-fits-all ads. Instead, dynamic creative has a much bigger role to play. By using data in real time to tailor messages to individuals, we can serve the most compelling ads and convert more. What's clear is that, in a few years, this will become the model for trading across all media. What's less clear is whether all creative agencies are geared up to handle such a change.
We create ideas
This year, 45 per cent of Carat's revenue will come from services outside of planning and buying media. In the next year or two, when more than half of our income comes from outside of media planning and buying, we will effectively be in a different business. Media agencies will continue shifting away from the buying space (delivered increasingly through our trading desks) and into econometrics, content, live events, shopper marketing, social, mobile and search. Instead of ad formats and media channels, our planners will focus on creating new value ideas in the always-on media ecosystem. We'll all need to get better at measuring the right thing: reach and frequency, perhaps; clicks and ROI, of course; but also engagement, social amplification and Net Promoter Score.
We're specialists in everything
There is no place for generalists. Our thinking needs to be powered by specialists across many different media disciplines. Through offering clients an expansive view and a better understanding of their consumers, we are being asked to do more. This has allowed us to invest in increasingly specialist areas. For my network, this has included acquiring leading digital performance and econometrics businesses in the past few months alone.
At chemistry meetings, the word on clients' lips is flexibility. Our delivery teams now include many different specialists from outside our own familiar disciplines. We arebuilding flexible processes to accommodate people from diverse backgrounds (and who have never worked in media before). As these specialisms perform best within an integrated approach, our core teams are changing too. Our planners must speak the language of many more disciplines.
We're borderless
For the first time, we have global superpowers in media. Google, Apple, Facebook and Amazon are borderless technology and commerce platforms that are quite unlike traditional media companies. Everyone wants to talk to them, but we are all having different conversations. The result - where creative is divorced from value - can be disastrous for clients. Traditional brand advertising approaches will not work; we need to focus on user experience and utility. If we can creatively use technology to engage people in different ways, we can add value to their lives and make the most of the opportunity. Again, agencies must do this together. And, where creative work spans countries, are we thinking enough about borderless ideas?
We are sharing the risks
Shared-risk remuneration is here to stay. The business value we provide will come in many forms. We will not be paid for the idea or the audience engagement, but for the impact we make on a client's bottom line. We must adopt a new compensation philosophy that allows us to cover our own costs, and then earn a fair and reasonable profit based on our client's success.
The big question is whether we isolate contributions made by different agencies or we agree to be paid as part of a cross-agency team. Are we all willing to put our money where our mouths are?
We're creative (together)
There are some who think media is turning into a science and losing its art. That a focus on performance and numbers means creativity will be lost. I disagree. There's huge creative potential in numbers and data. The ability to turn data insight into creative expression will be a valuable skill.
One of the most gladdening sights of the past few years is how much groundbreaking work comes from the hands of many partners intent on making a sum far greater than its parts. Within my own agency, from Nivea's award-winning collaboration with ASOS to Cravendale's efforts with Wieden & Kennedy to Disneymedia+, the benefits of working together show us how success will be achieved in the future. Only by collaborating can we provide clients with the creativity and tangible business value they desire. It is incumbent on us all to make sure our future is the one we wish for.
Tracy De Groose is the managing director at Carat.