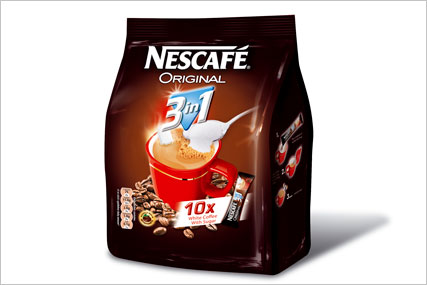 Nescafé Original 3in1 launched in 2003 across Europe and its UK rollout next month will be supported by a "significant through-the-line campaign" undertaken by McCann-Erickson. The campaign will include TV advertising, which will kick off in January next year.
Nestlé, which owns Nescafé Original 3in1, is hoping the product will attract students and young professionals.
Katy Hilditch, head of marketing at Nescafé, said: "Convenience continues to dominate the hot beverage category, but nowhere is this more prominent than when targeting consumers under 25.
"Targeting this group of young consumers and growing their consumption of soluble coffee presents a great opportunity for the category. Research shows that they see coffee as providing them with a boost, and as an aspirational rite of passage."
The sachets will be available in two formats. The format for the grocery channel will comprise packs of 10 sachets at a cost of £1.99, while single sachets priced at £0.25 each will be the focus of the convenience channel.
Both formats will be in stores from September, as Nescafé looks to target the student fraternity returning to college.