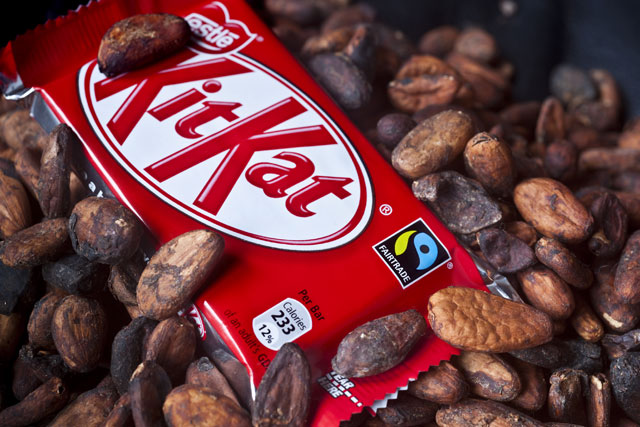 The new ruling could have significant ramifications for the confectionery sector, as it means that rival chocolate brands will not be able to sell sweets, bakery products and biscuits in a four-fingered shape like the KitKat bar.
The trademark wrangle was unusual in that it was not centered on a dispute over a name, but over the shape of the KitKat bar.

Nestlé originally successfully registered the shape of a four-bar of KitKat chocolate in 2006.
But Cadbury applied to invalidate the registration on the basis that the shape of a chocolate bar was unlike, for example, a name, and was instead a generic thing that could not be monopolized by one company.
Originally, Cadbury won its appeal.
But now trademark regulators have overturned the original decision, after a fresh appeal from Nestlé.
Regulators said they had reached the new decision because they maintained that the four-fingered shape was now exclusively associated with Nestlé.

In particular, they ruled that as Nestlé had used that shape for so long and had provided evidence that the shape was exclusively associated with it across the whole of the European Union, or at least enough evidence to show this was likely, then it had educated the public that chocolate bars of that shape would always originate from Nestlé.
Cadbury now has to decide whether or not it wants to appeal against the decision.
The trademark wrangle marks the latest dispute between the two companies and follows Cadbury winning out against Nestlé to protect its distinct shade of purple packaging.
Follow @johnreynolds10