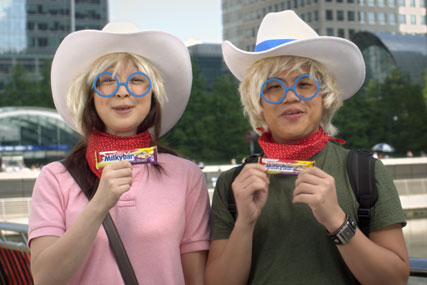 Tinella has spent around 18 months in the role and is now moving internally to take up the position of managing director for confectionery at Nestlé Canada.
Nestlé declined to comment on whether Tinella would be replaced. But one source suggested that Tinella's departure is unlikely to prompt a widespread review of its marketing operations.
Tinella was appointed to the role at the start of 2009 and oversaw brands including Kit Kat and its Rowntree and Milky Bar ranges.
Her departure does not impact on the role of Vernon Bradley, who was appointed earlier this year to the new position of group marketing director for the UK and Ireland, as it looked to up the ante against rival Kraft.
Nestlé posted a 4.1% growth in sales in 2009. It is investing heavily in marketing in response to a restructure of Kraft Foods's operations following the latter's takeover of Cadbury earlier this year.