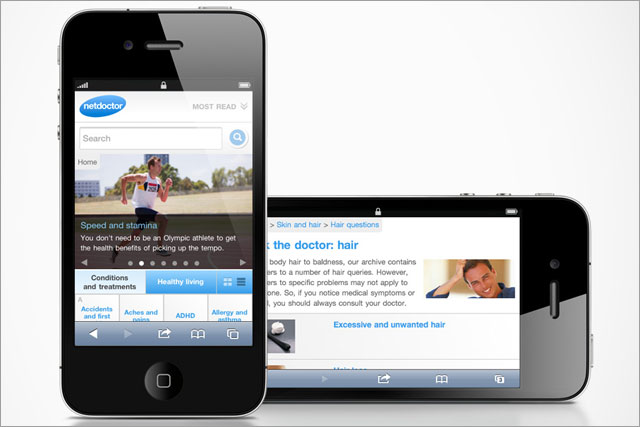 NetDoctor.co.uk said it developed the website in response to the popularity of its core websites, which claim to have more than eight million unique browsers and 14 million page impressions a month
The new mobile site (m.netdoctor.co.uk) provides users with multiple ways of searching for and accessing Netdoctor's content while on the move, via a search bar, drop-down menu and A-Z search functionality.
NetDoctor.co.uk, which launched in February 2000, aims to inform and educate people about how to safely manage their own health and wellbeing.
The site features expert editorial content from doctors, healthcare professionals and information specialists.
Bal Singh, editorial and digital development director for NetDoctor, said: "We're delighted with the NetDoctor mobile site, which is well designed and easy to use.
"This new digital product fits seamlessly into people's lives and provides them with instant access to expert health and medical information, wherever and whenever they need it."
Hearst Magazines UK claims to reach more than 24 million monthly unique users online.
Follow Nick Batten on Twitter @NickBatten2