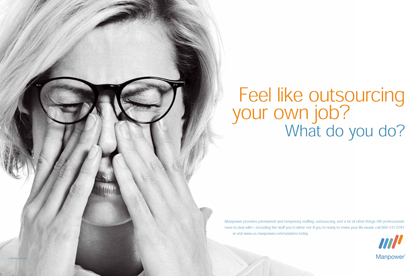 The review is being con-tested between the Saatchi ?& Saatchi Fallon Group and a team made up of The Martin Agency and McCann Worldgroup.

Pitches have begun and are being managed from the US. Despite being based in Milwaukee, 90 per cent of Manpower's business is done outside of the US market.

The winning agency will be briefed to develop a campaign aimed at building the Manpower brand around the globe.

If The Martin Agency is successful, it will supply the main strategy and creative while McCann will handle the global implementation.

SSF would look after both parts of the account.

The account last came up for pitch in February 2005 when the recruitment giant again began looking for a network to handle its global business.

It eventually appointed the WPP networks Grey Global and Red Cell to work on the global account. Red Cell looked after the business in France, one of the company's major markets, while Grey handled the rest of the world.

Y&R and Lowe were also involved in the pitch.

Since then, the company has spread its account across a number of individual offices in key local markets.

Grey now handles the business in Stockholm and Amsterdam.