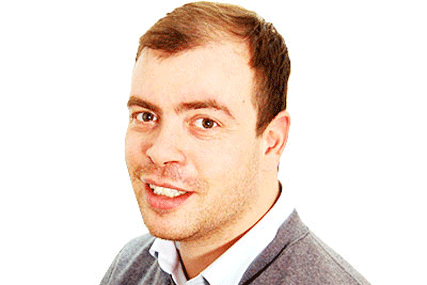 Adopting the role with immediate effect, Newman will report directly into Jenny Zirinsky, managing partner, OMD International.
Newman said: "We all realise the huge importance mobile has for the future of both our clients and our own businesses, so this role carries a significant responsibility.
"I am very excited to be given the opportunity to formulate OMD's mobile strategy and client offering across the wider EMEA business."
Zirinsky said: "We are thrilled to have Alex joining the OMD International team. He brings extensive mobile experience and leadership from the UK market which will contribute significantly to the continued growth of our capabilities in an efficient and scalable manner across Europe."
Replacing Newman as head of mobile in the UK, the Omnicom agency has hired Milton Elias, the head of mobile at Starcom MediaVest Group.
At Starcom MediaVest Group, Elias was responsible for spearheading the growth of the agency's mobile business and formulating award-winning mobile marketing and advertising strategy for the group's clients.
Paul Wright, chief digital officer, said: "With the hire of Milton, OMD are continuing to build on its core offering in mobile, whilst strengthening its ability to create desire and demand for its clients' brands across the full communication mix.
"Milton is a passionate advocate of the platform and understands its role in delivering impactful communications that drive growth. [He] is one of the best in the business and we're really excited to have him on our team."
Elias's career in media and mobile marketing began at Publicis Groupe in 2008, where he worked as a media planner/buyer at Phonevalley in Paris. He has also served as a mobile media consultant to ViVaki.
He said: "I'm delighted to be joining OMD at a time when its work is being recognised by the industry, most notably its Cannes Lion award for McDonald's.
"OMD has a client list to die for and I can't wait to begin working with them as the opportunity in the mobile space has never been more diverse and exciting."
Yesterday (11 July), Starcom MediaVest Group announced that it had promoted Oliver Newton to the newly created role of head of strategic partnerships, following the departure of Elias.
Follow Mark Banham on Twitter @Banham72