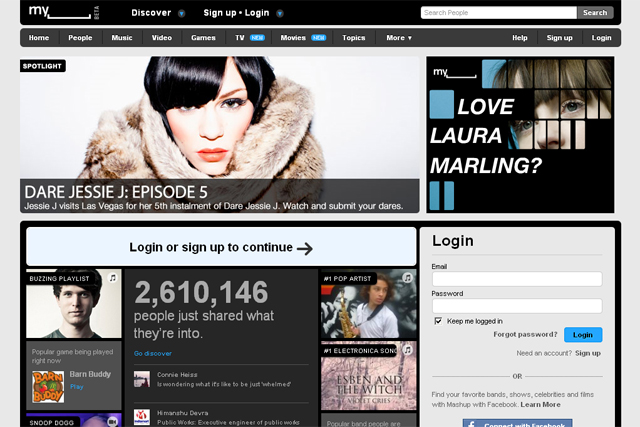 It is understood that following an announcement by chief executive Mike Jones regarding the future of the social network and music portal's international offices, the subject of much speculation over recent weeks, the London office will be left with just a skeleton staff.
Earlier today it emerged that Fox Interactive Media UK vice president of commercial Simon Daglish was to join ITV as director of multiplatform and partnerships and following his departure a spokesman for MySpace declined to comment on whether Daglish will be replaced.
It is believed that News Corp's profitable gaming, distribution and technology company IGN, also housed under the Fox Interactive Media umbrella, will not be affected by the cuts and will continue to run a UK operation.
Sources close to Fox Interactive suggested that a possible management buyout, which had been mooted, has now been ruled out and that News Corp is still determined to offload the business.
Today it emerged that MySpace China cut around two thirds of its staff in December and that its Chinese chief executive has left the business.
Speaking after News Corp's results in November 2010 Chase Carey, president of News Corp, said it was clear that MySpace "is a problem".
Quarterly losses in News Corporation's "other" segment, which includes the Digital Media Group, increased by 23.8% year on year.
Carey's comments followed an October re-launch of MySpace in a shift away from social networking in attempt to play to its relative strengths by encouraging users to share and recommend music, film and TV programmes.
News Corp bought MySpace in 2005 in a $580m deal. Its popularity peaked in 2007 but it has since suffered from the rise of other networks such as Facebook and Twitter.
In July, according to a report on TechCrunch, monthly visits to MySpace UK were down from a peak of 10 million at the start of the year to around five million at the end of June.
MySpace declined to comment.