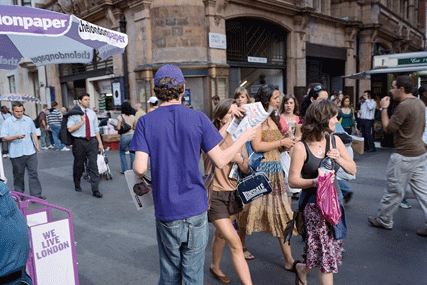 The company has started a 30-day consultation on the proposed closure with approximately 60 staff of NI Free Newspapers, the subsidiary that publishes thelondonpaper. News International said it plans to continue to publish the title during the consultation period.

The paper remained loss-making in its second year of operation, although the loss narrowed markedly from the previous year. According to accounts for the year to 30 June 2008, NI Free Newspapers posted a £12.96m loss.
However, this was down sharply from the £16.48m loss posted during the previous 12 months. NI Free Newspapers was set up on 1 July 2006 and launched thelondonpaper on 4 September that year.

The company did post a rise (75%) in turnover, up from £8.04m to £14.08m for the year to 30 June 2008.

James Murdoch, chairman and chief executive, Europe and Asia, News Corporation, said in a statement: "The strategy at News International over the past 18 months has been to streamline our operations and focus investment on our core titles.

"The team at thelondonpaper has made great strides in a short space of time with innovative design and a fresh approach, but the performance of the business in a difficult free evening newspaper sector has fallen short of expectations. We have taken a tough decision that reflects our priorities as a business."