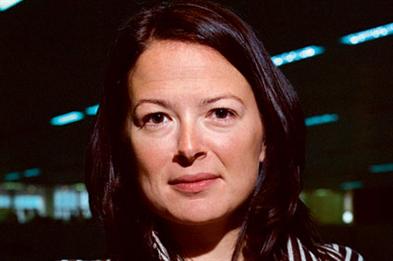 The newspaper group's marketing department will be split into Brand Marketing, Acquisition & Sales and Customer Management teams, all of which will be supported by a shared marketing communications division.
In addition, the media owner also announced an investment in a digital hub that is said to reflect "NI Marketing's commitment to digital innovation".

Rob Painter will take the role of brand marketing director at The Sun and Suzi Watford will be his counterpart with the same job title across The Times and The Sunday Times.

Alex Lewis, who has been marketing director at The Times and The Sunday Times since July 2009, is moving to parent News Corporation to assume to the role of director, strategy and marketing initiatives, across Europe and Asia.

The Acquisition & Sales division will be run by a yet to be announced sales director; Chris Duncan becomes customer management director and Barnaby Dawe has been appointed as marketing communications director.

All directors will report to News International's chief marketing officer, Katie Vanneck-Smith, who called the new structure "an industry-leading marketing team which is responsive to customer needs and which can be bold and effective".

She added: "NI is a multi-platform media company and I believe that this new structure will ensure that we are best positioned to capitalise on future growth."
Vanneck-Smith first joined News International in 1996 and became marketing manager and promotions director before leaving to join the Daily Telegraph in 2005.

She returned to NI in 2007 as sales and marketing director for The Times and the Sunday Times, before assuming the role of managing director of Customer Direct, where she reported directly to James Murdoch, chairman and chief executive of News Corp, Europe and Asia.

Vanneck-Smith was promoted to News International's executive team as chief marketing officer last October, with responsibility for the marketing teams across News International and also for circulation revenue.

Today's announcement forms part of a restructure first announced by Marketing and initiated by former NI chief executive Rebekah Brooks, who was forced to leave the publisher this summer over the News of the World hacking scandal.

Intended to find cost-savings and more efficient measures of working across the company, it was part of the internally named 'Changing the game' strategy, first mapped out by Brooks, which has been kick-started again by new chief executive Tom Mockridge.

Earlier today, News International confirmed structural changes to its commercial division that will result in a streamlined management team of directors reporting into managing director, commercial Paul Hayes.

An email sent to all NI staff and leaked to the press, outlined a further 110 roles would go across the group in the coming months, although 21 new digital roles are set to be created.