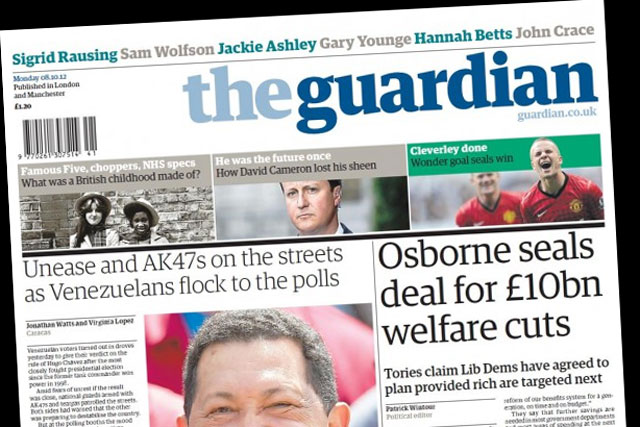 In today's figures from The Audit Bureau of Circulations (ABCs) for September, the quality market was the strongest performing sector, down just 0.94% on the previous month of August.
Last month The Times included more than 17,000 corporate sales in its figures a U-turn on its previous policy to exclude them. The News Corporation-owned title was down just 0.25% to an average circulation of 406,711 in September. But without corporate sales its circulation would have been less than 390,000.
The Financial Times, which also includes more than 28,000 bulk copies in its ABCs figure, reported a circulation of 287,895 in September, up 2.77%.
The i, the 20p digest title, was up 0.52% to 282,995, helped by more than 64,000 bulk copies.
The Daily Telegraph, which doesn't include bulk copies, was down 4.96% to 560,398 while The Independent nudged down 0.68% to 81,245, which includes almost 20,000 bulk copies.
Across the mid market, the Daily Express was down 1.20% to 543,912 while the Daily Mail was down 1.53% to 1,884,815 average net circulations.
At the tabloid end of the market, The Sun's average net circulation was 2,445,361, down 2.29% on the previous month. The Daily Mirror was down 1.47% to 1,072,687 in the month and Richard Desmond's Daily Star nudged down 2.26% to 586,743.
Follow @johnreynolds10