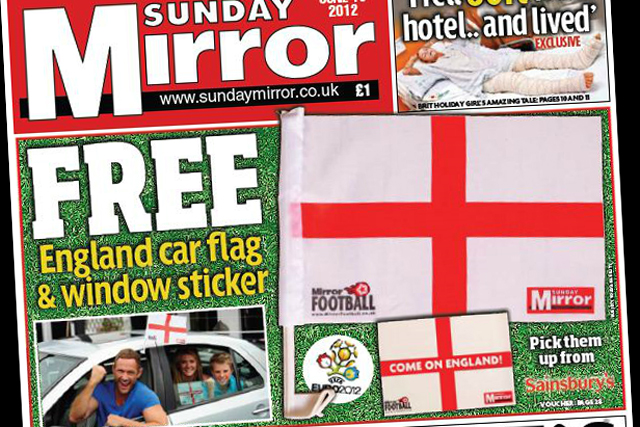 The Sunday Mirror's 0.5% rise from April, to 1,094,265 copies, ended a period of circulation decline triggered by the Sun's arrival in February.
It was the final set of figures for the tabloid under the editorship of Tina Weaver, who was ousted along with Daily Mirror editor Richard Wallace at the end of May as Trinity Mirror brought in a seven-day publishing regime.
Despite undercutting its £1 rival by 50p, The Sun's circulation has fallen every month since the launch.
Having racked up a massive 3,213,613 copies in its first week, the News International tabloid shifted 2,242,132 copies in May after a 2.4% fall from April.
The Sunday Express suffered more with a 3.2% fall to 512,596 copies, but The Daily Star Sunday was down just 0.4% to 480,247 copies and Trinity Mirror's The People rose 0.1% to 462,329 copies.
The Mail on Sunday held steady with a 0.1% rise to 1,802,491 copies.
News International's woes were extended in the quality category as The Sunday Times recorded the worst performance, a 3.2% fall to 924,312 copies.
The Sunday Telegraph dropped 1.8% to 447,428 copies, but The Observer rose 0.1% to 252,780 copies.
The Independent on Sunday stood out with a 2.9% increase to 125,373 copies, though this was aided by a 3.2% rise in its bulk copies to 55,770.
It is the only quality Sunday to employ the marketing tactic of bulk copies, sending them mainly to hotels and airports.
Follow Daniel Farey-Jones on Twitter @danfareyjones