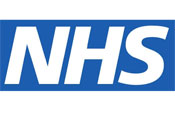 Sheila Mitchell, the DoH's director of marketing, said the health service was 'changing hugely'. She added that as the brand now covered a multitude of services, it was time to reassess it.
The present identity was introduced in 1999 to boost recognition and accountability. Before this the health service comprised more than 600 brands.

'This is the year of taking clear decisions around the NHS brand, and we are looking at its naming architecture,' she said. However, Mitchell stressed that the service will not be changing its name as it is currently recognised by 98% of the UK public.

Branding agencies will be invited to pitch for the work through the COI in the autumn. The announcement follows the unveiling of a fresh brand identity for NHS Direct. Thompson Brand Partners has introduced a blue balloon to the logo, as well as the line 'We're here'. It will be used as part of a press and outdoor ad campaign to position NHS Direct as a fully accessible service.