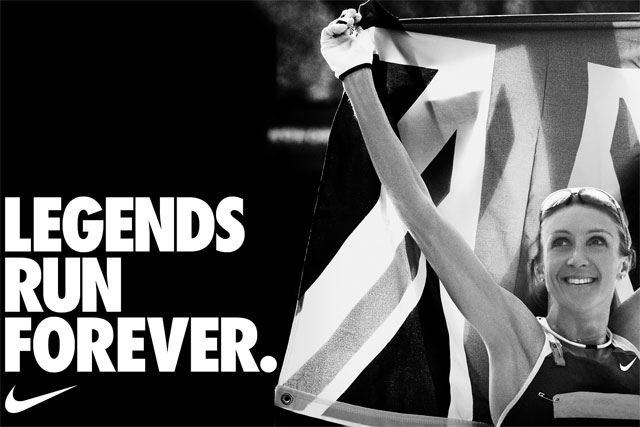 Radcliffe, a Team GB marathon runner, pulled out of the Games with a foot injury just two days ago, scotching her chances of ever winning an Olympic medal.
If Radcliffe had not been hit by injury, Nike, which is not an official London 2012 sponsor, would not have been able to run the ad because of stringent rules protecting sponsors during the Olympics.
The rules dictate that during the Games, Team GB athletes can't promote brands that are not Olympic sponsors, in the period.
Nike has had a commercial sponsorship relationship with Radcliffe since 2000.
The ad features Radcliffe brandishing a Union Jack flag alongside the tagline, "Legends Run Forever."
It is appearing in digital outdoor sites in the London area.
Follow @johnreynolds10