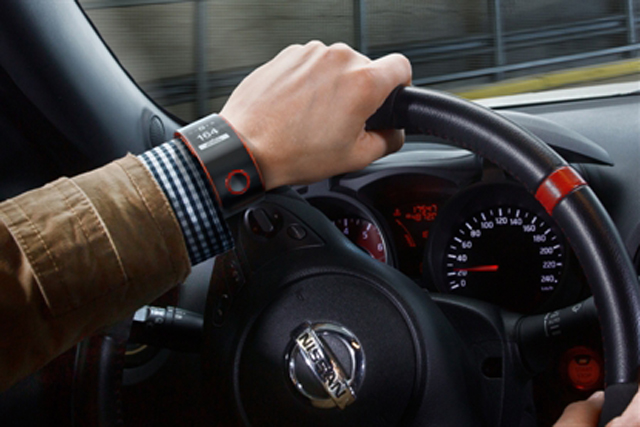 The Nissan Nismo Concept Watch has been unveiled ahead of the Frankfurt Motor Show, which kicks of tomorrow (10 September), via a video available on YouTube.
Although it is currently only available to drivers of Nissan's Nismo line of high-performance vehicles, the launch marks the automotive market's first foray into wearable tech, a trend likely to permeate the broader mainstream car market.

Using a Bluetooth connection, the watch can monitor factors including the efficiency of a driver's vehicle, average speed, fuel consumption and the driver's heart-rate.

The watch can also track the wearer's performance across Facebook, Twitter, Pinterest and Instagram using Nissan's proprietary Social Speed software. It comes in three colours – black, white and its own-brand red and black.

Gareth Dunsmore, Nissan Europe's general manager of marketing communications, said: "Wearable technology is fast becoming the next big thing and we want to take advantage of this innovative technology to make our Nismo Brand more accessible.
"On track, Nissan uses the latest biometric training technologies to improve the performance of our Nissan Nismo Athletes and it is this technology we want to bring to our fans to enhance their driving experience and Nismo ownership."