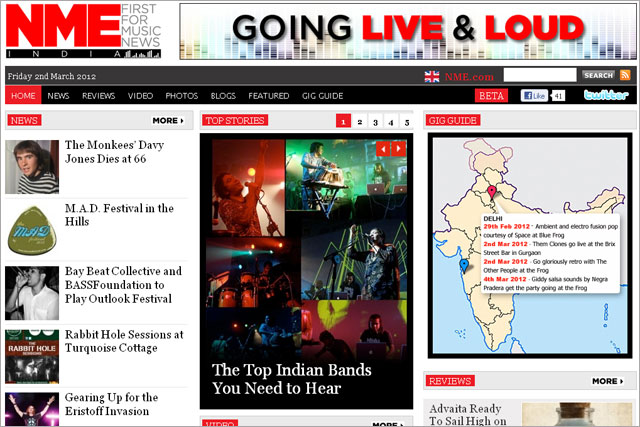 A local Indian version of the NME website has already gone live.
Like the website, the magazine will contain content tailored to suit the Indian music community and will focus on the vibrant Indian music scene, delivering the latest news, features, profiles and live reviews from the most current acts in the country.
It will also include the usual mix of all the best from the UK and international music scene.
Emily Hutchings, publishing director of NME, said: "NME has a strong presence in India, but with such a vibrant music scene and such passionate music lovers it would be madness not to provide the country with their own edition of the magazine and 24/7 music news online.
"NME in India will be tailored to India's favourite home-grown artists as well as featuring the very best from the UK and beyond. It's a very exciting time for the NME brand."
IPC claims NME.com has more than four million unique users around the world.
Bianca Hamilton-Foster, IPC international licensing manager, said: "NME India will be a truly multi-platform offering, catering for the needs of the growing number of young professionals with a passion for music."
IPC has already licensed its home interiors magazine Livingetc to a different publisher in India.