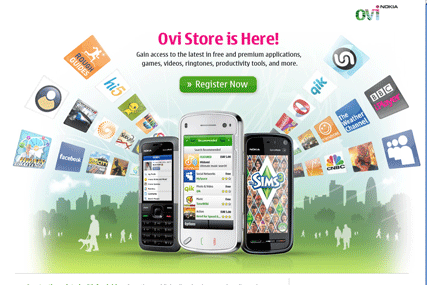 The store was launched in May last year, allowing the handset manufacturer to join the progress in apps being made by rivals such as Apple and by Google's open source Android platform. Ovi Apps include Ovi Maps, as well as business tools and games.

In addition, five million Ovi Mail accounts have been activated since late 2008. Ovi Mail is a free email service aimed at users in emerging countries who do not have access to computers.

The statistics were contained in Nokia's fourth quarter 2009 earnings release, which shows the Finnish handset maker sold 126.9 mobile devices, up 12% year on year.

Net sales fell 5.3% to €11.98bn and operating profit rose 131.9% to €1.14bn.
Read more on Brand Republic