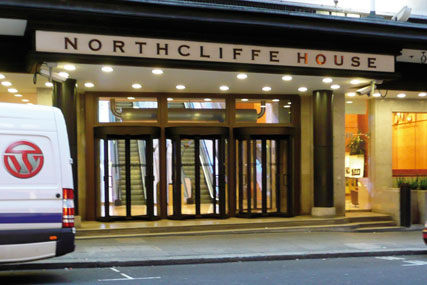 The MediaEquals platform will allow all agencies to book print and digital ads across Northcliffe Media's portfolio of regional newspapers, including the Hull Daily Mail and the Bristol Evening Post, through an online system.
Through its online trading platform MediaEquals offers real-time reporting and campaign management and integrates into media owners' back office systems.
The decision to appoint MediaEquals follows regional media marketing body The Newspaper Society completing an 18-month evaluation process into ways to make buying and selling regional media more efficient.
The Northcliffe deal is significant progress for MediaEquals because it is the first time it has been appointed to integrate its systems with a media owner's selling platform on an ongoing basis.
David Roddick, commercial director of Northcliffe Media, said: "MediaEquals allows Northcliffe to provide a better service to agencies and make transactions with us easier to execute.
"We are delighted to be leading the way by adopting a platform that enhances the regional press sales proposition and reduces the cost of doing business for some of our biggest customers."
Northcliffe Media is currently conducting a review of national ad sales contact, which has been handled by regional media sales house MediaForce since Northcliffe Media outsourced its national ad sales in 2009.
Gary Goodman, co-founder and chief executive of MediaEquals, said: "The MediaEquals platform enables regional press people to focus on creative selling in place of administrative chores."
At the end of last year MediaEquals was appointed to build and operate the online trading platform for outdoor space around the London 2012 Olympic and Paralympic Games. The auction was carried out earlier this year.
Goodman said he was engaged in conversations with a number of other parties about adopting the MediaEquals platform and further deals could follow in due course.
Follow Maisie McCabe on Twitter @MaisieMcCabe