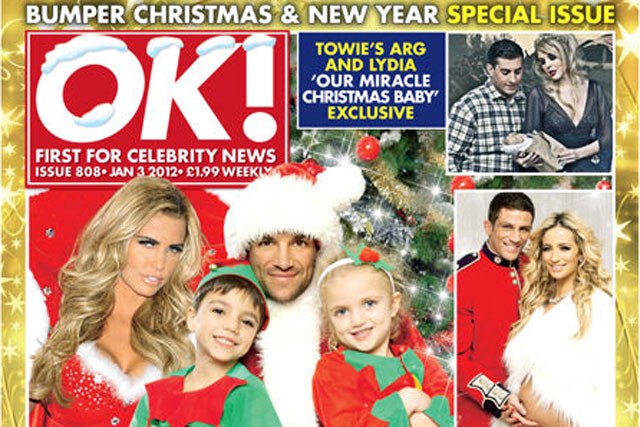 Putley, who has been at Express Newspapers for 18 years, will have overall responsibility for the commercial team for the entire Northern & Shell print portfolio, including the Daily Express and Sunday Express, Daily Star and Daily Star Sunday, and magazines, including OK!
Chris Kelly, formerly advertising controller for celebrity magazines, will take the title of head of sales for celebrity magazines and will now report to Putley. He previously reported directly to joint managing director Stan Myerson.
Paul Mitchell, group sales development manager, has been promoted to the role of partnerships director and he will be responsible for developing creative solutions for advertising partners and client sales.
Mark Grove and Jason Campbell, formerly both group heads, will take the role of head of sales for the Daily Express, and head of sales for the Daily Star and Daily Star Sunday, respectively.
Former group heads Olly Dolphin and James Dallow will take the roles of head of sales for the Sunday Express and supplements, and head of sales and barter, respectively, while Kieron Summerhayes, formerly deputy group advertising controller, will become head of sales for classified.
Group sales development controller Robert Avery has been promoted to the role of enterprise and operations director and will take responsibility for reader offers and licensing revenues, research and the commercial department's systems and processes.
The new structure of the commercial unit is designed to mirror the sales team for the Northern & Shell-owned Channel 5, led by sales director Nick Bampton, in order to facilitate cross-media sales.
It is thought that the restructure has not led to any redundancies.
Myerson said: "Over the past 18 months, our portfolio has developed enormously and, from a commercial perspective, we have the flexibility and creativity to offer advertisers even more effective cross-media brand solutions.
"With our print and TV commercial teams now structured similarly, communication will be easier throughout our network and the critical dimensions of speed and creativity can be more easily achieved."
In July, Northern & Shell launched a cross-media initiative, Northern & Shell Partnerships, and pledged to work collaboratively with advertisers on cross-media propositions.
Follow Maisie McCabe on Twitter @MaisieMcCabe