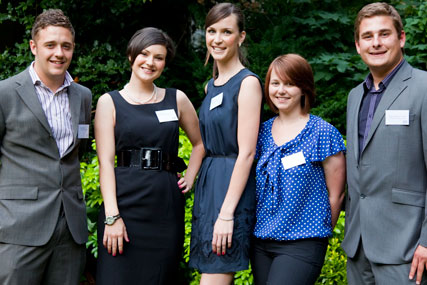 The winning team comprised of Nicole Anderson, Emma Boyle, Simon Burns, Anna Drury and Paul Middleton-Walker was Total Green Solutions of Northumbria University. Mosaic, another team from Northumbria, was runner up.
The competition, in conjunction with integrated marketing agency Tequila\ and the Carbon Trust had 150 student teams submit entries based on the task "to develop an annual plan on how to engage with the target audience and demonstrate the value in working with the Carbon Trust," according to the competition brief.
The Carbon Trust is a not-for-profit organisation aiming to accelerate the move to a lower carbon economy.
The 150 entries were narrowed down to two by a panel of judges from IDM, Carbon Trust, and Tequila\. The two finalists had to pitch their ideas to the panel.
Tim Bonnet, Tequila\ chief executive officer, said: "I was hugely impressed with the quality of the students who presented to us.
"Both teams showed a clear grasp of the insights and processes we need to go through in order to put together a fully integrated marketing campaign.
They'd also done some very interesting primary research to actually understand what motivates people in an organisation."
The winning team received a certificate and a cash prize of £1,500 and the runners up £500.
IDM provides training and qualifications for direct and digital marketers.