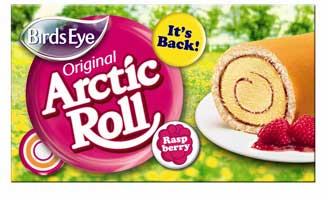 While 'terror' and 'debt' were singled out as significant words from the noughties, 'celebrity' was the word chosen most often by the 366 people surveyed.
This is no surprise, given that Channel 4's Big Brother provided book-ends to the decade. The reality TV show signed up heavyweight brands including Lucozade, Carphone Warehouse and Virgin Mobile as sponsors. It made a global star out of Jade Goody and supplied lads' magazine Nuts with a steady stream of cover models.
Celebrity brand ambassadors have also made headlines during the past 10 years. Former pop star Kerry Katona was dropped this year by Iceland after a four-year stint, following a drugs scandal.
David Beckham signed a £3m-a-year deal with Adidas and was replaced as Emporio Armani's ambassador by actress Megan Fox. Gillette retained Thierry Henry in his £2m deal following his controversial handball goal against the Republic of Ireland in a World Cup qualifier, and Girls Aloud singer Cheryl Cole was signed up by L'Oreal Paris to front the launch of a range of beauty products specifically aimed at the UK market.
Brands cottoned on to the wave of nostalgia that has swept over consumers this decade. A number of long-forgotten brands such as frozen dessert Arctic Roll have been revived as consumers have sought comfort in names and products from the past.
Weetabix brought back[?] its jockey ad, Cadbury reintroduced the Caramel Bunny and Wimpy has had a rebrand.
The Milky Way red and blue car race ad returned to screens and a Facebook campaign resulted in the Cadbury Wispa bar making a comeback. Warburtons[?] took viewers back in time with its ad campaign this year and Paddington Bear opted to try Marmite instead of marmalade in the yeast-extract brand's TV campaign.
Only 6% of those questioned agreed that the past decade was the best one to be alive in Britain, compared with a third who chose the 60s.
Apple is the brand voted to have best captured the spirit of the noughties. The iPod has re-written how consumers listen to music and prompted a digital music movement that has forced labels to reassess how they release and market music.
A casualty of the decade's shift toward digital music was high-street music retailer Zavvi; this led repondents to single out HMV as one brand that will not survive the next decade.
With this overwhelming trend for looking back, it is a surprise to see the person that was voted to have best encapsulated the decade was Barack Obama. It does show consumers might just be ready to start looking to the future once the New Year is underway and, if the recession eases up, brands may well be better placed to do the same.