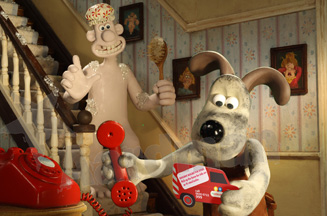 The ad, by incumbent agency Beattie McGuinness Bungay (BMB), shows Wallace taking a shower when the boiler breaks down, blasting him with cold water.
As viewers see Wallace 'naked' for the first time, Gromit fails to fix the boiler, and the duo are forced to call in npower's 'Home Team Bob' to make the repairs.
The campaign launches on the evening of Saturday 28 March, just ahead of 'Switch off for Earth Hour 2009' at 8:30pm, when charitable body WWF is encouraging consumers and businesses to switch off lights for an hour.
Npower signed up the characters as brand ambassadors on a two-year deal last December, ahead of the launch of the latest Wallace and Gromit 30-minute film, A Matter of Loaf and Death.
The characters have appeared in tactical press ads around this winter's poor weather conditions, and this campaign marks the first in a series of TV ads, each with a new theme around energy efficiency.
Npower became the latest utilities provider to lower prices this week, announcing an 8% cut in electricity prices on Monday. It follows similar pricing changes from British Gas, E.ON, EDF, Scottish Power and Scottish and Southern Energy.