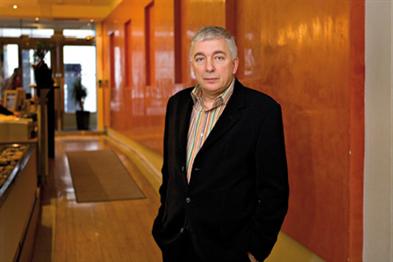 All the media owners measured by the NRS' established print readership survey will publish and share the additional data, which has been branded NRS Padd (Print and Digital Data).

They include all the national daily and Sunday newspapers, in addition to supplements, and more than 200 key magazines such as Radio Times, Nuts and Glamour.

The first data release will fuse the website users estimates from UKOM's data for November 2011* with the average print issue readership estimates from the main NRS data for the whole of 2011.
Mike Ironside, chief executive of the National Readership Survey, told Media Week: "The test results show some significant increases in audience when you combine the deduplicated web audience with the offline product."
Approval was secured last month from all three NRS funding bodies – the Newspaper Publishers Association, the Professional Publishers Association and the Institute of Practioners in Advertising.
Further releases will be issued on a quarterly basis for the first year. "We will review that at the end of the year. If people want it more frequently we could actually go to a monthly basis," Ironside said.

NRS claims the NRS Padd database will act as a "continuous single-source trading and planning currency".

"The fun bit will be to sit down in February and for the industry to see [for example] where do Daily Mail readers go when they go online," Ironside said.

NRS Padd has been welcomed by ISBA's director of media and advertising Bob Wootton as a "new and powerful planning tool for agencies" and MediaCom's chairman Jane Ratcliffe as "an important development in trading". Print readership data will continue to be collected for the NRS by Ipsos Mori.

RSMB is responsible for the fusion of this data with UKOM data to produce NRS Padd data, having pitched for the contract against Nielsen and Ipsos.

*The NRS chose not to use December 2011 data, judging it atypical because of the impact of Christmas and New Year