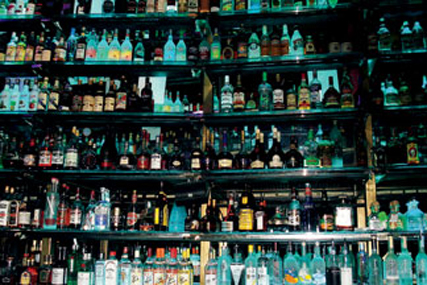 The Home Office today (28 November) unveiled proposals to set a minimum unit price of 45p for alcohol and ban multi-buy promotions. The department claims that irresponsible drinking costs the taxpayer £21bn a year.
Responding to the news, the Wine and Spirit Trade Association chief executive Miles Beale, said the proposals were "wholly untargeted and will unfairly punish millions of consumers and businesses in the UK, while doing nothing to tackle the root causes of alcohol misuse or associated crime and disorder".
The Prime Minister's official spokesman, however, rejected these claims. In a briefing earlier today he said: "This measure is not intended to stop responsible drinking. What it is intended to do is tackle the minority who contribute to alcohol-related crime and disorder in communities around the country.
"And I think there is very clear evidence that the availability of cheap, strong alcohol contributes to harmful levels of drinking, and you see that harm in levels of crime but also in levels of anti-social behaviour in many communities, and that's something we think we need to tackle."
The proposals are now subject to a 10-week consultation with the intention to bring the measures in "in the coming years", said the spokesman.
David Ware, director of grocery at grocery market and shopper intelligence consultancy SymphonyIRI Group, said the plan "completely changes the sales and marketing dynamics for promotion-centric brands".
Minimum unit pricing, he added, could be "catastrophic" for all retailer own label alcohol products where high volumes are currently sold solely on price.
"Even consumers focused on price are more likely to migrate to branded products or stop purchasing altogether. With focus on branding we may see the same levels of range reduction in alcohol that is taking place for other grocery categories."
Data from SymphonyIRI Group for the year ended 29 September 2012 shows that:
71% of all alcohol (excluding wine and spirits) sold in the UK by the major grocery stores is currently sold using promotions - such as 33% extra
The volume of alcohol sold on promotion has dropped slightly over the last year but has risen since 2009 when it was at 60%
The amount of reduction given on all alcohol promotions over the last few years has declined from 24% in 2010 to 20% in 2012
Alcohol sales value in major grocery stores (excluding wine and spirits) was £2.7bn in last year (up 3.7% on the previous year).